The President's promise of steel and aluminum tariffs rattled global markets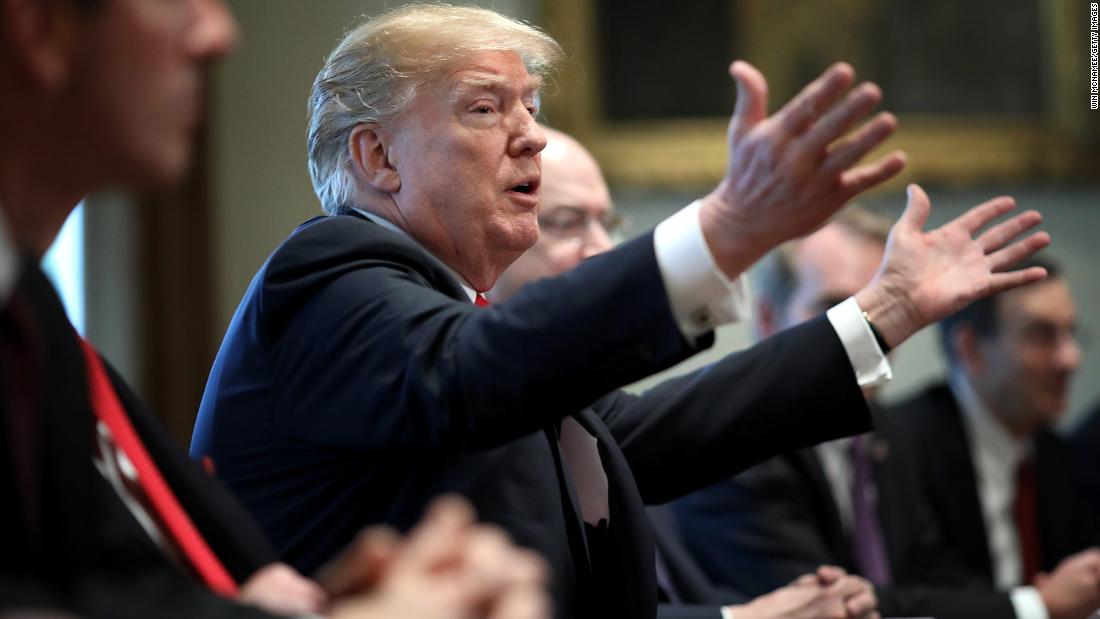 "When a country (USA) is losing many billions of dollars on trade with virtually every country it does business with, trade wars are good, and easy to win," Trump wrote on Twitter.
He added, "Example, when we are down $ 100 billion with a certain country and they get cute, don't trade anymore-we win big. It's easy!"
Later Friday, he tweeted: "We must protect our country and our workers. Our steel industry is in bad shape. IF YOU DON'T HAVE STEEL, YOU DON'T HAVE A COUNTRY!"
Trump's plan, announced Thursday, will impose a 25% tariff on steel imports and 10% tariff on aluminum. The announcement caught investors off guard and immediately raised concerns about retaliation from China or other major US trading partners.
The Dow closed down 420 points Thursday and both the Nasdaq and the S&P 500 dropped about 1.3%. Futures on Friday morning indicated that the market was in for another rough day.
It's unclear if certain countries would be exempt from the tariffs, but Trump said in a meeting with industry executives, "People have no idea how badly our country has been treated by other countries."
The President's move to make good on a campaign promise has sharply divided his economic advisers. Republican lawmakers, including House Speaker Paul Ryan, expressed concern Thursday and asked that Trump reconsider to avoid "
unintended consequences
" and retaliation that could ultimately hurt American companies and workers.
The European Union and Canada, a big supplier of steel to the US, both condemned the President's decision and hinted at retaliation. China could slap its own tariffs on American imports to the country, potentially harming US farmers since China is the
biggest buyer of US soybeans.
American manufacturers also depend on selling their products abroad and could be hurt by tariffs enforced overseas by retaliating countries.
Trump's tariffs would also likely raise the prices of common aluminum products in the US —
such as beer cans and household appliances
— assuming the manufacturing companies decide to pass the cost of the tax on to customers, which is the historical trend.